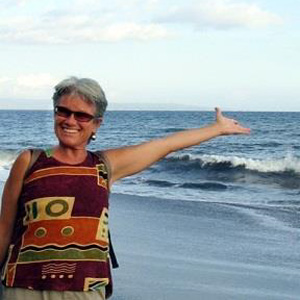 Written by Suzan Badgley, over a 3 year time period
During my intermittent stay here in Bali, I have grown to the point of really wanting to do something about what irks me and what turns my stomach on this 'Paradise Island of the Gods'. My quest is to learn why the locals behave the way they do and about what seems like a lack of care for their environment, but which I know is not true spiritually for them.
When I see the locals throwing plastic wrappers on the ground after eating a small sweet snack or sucking down some sugary coloured drink from a straw in a little plastic bag I am saddened. Diapers and sanitary napkins are tossed along with their other trash that the pigs don't enjoy eating into the river system. The result is the blocking up of the ever clever Balinese Subak irrigation system, now UNESCO recognised.
Yes, not too many years ago, approximately 25 years, according to Wayan who grew up selling kites to tourists on the pristine beaches of Sanur, Bali was a 'paradise': luscious and green, swarming with beautiful flowers, butterflies and rolling rice terraces, glittering with lapping waves upon the shores surrounding the island. Today, the conveniences of modern life impact so many other countries and even Canada, my own place of birth none of us and no country is excluded from the bigger fragile scenario on this earth we share.
This year, in particular, as I focus on making my residence here, I've come to learn about and have met many good people involved in programs and organizations that address the immediate needs of Bali. From beach clean-ups, providing books and education to community schools, supporting crafts created with sustainable or recycled material, setting up organic farming and permaculture ventures, to grand scale projects that address the impact of tourism on the environment (water consumption especially), and land use.
Through Swallow House Trading I aim to create a bridge to connect the knowledge and passion of those who want to help, with the health and welfare of rural community inhabitants and their environment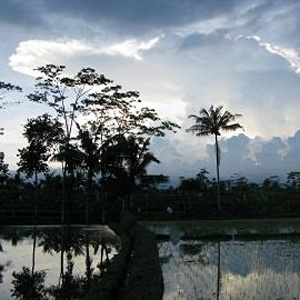 'Susuma muali' for your support and contributions.
How may I assist You?"